VISIT OUR RETAIL STORES TO SHOP OUR BRANDS
Our philosophy as designers is always to focus on craftsmanship. We have chosen to feature the below brands in our retails stores because they are artisans, specializing in a specific trade, and always use quality materials.
FASHION
Home is where you do whatever you want, that's why at SIN, they do whatever they want: meticulously hand-building, crafting and weaving American-made home goods that make you feel good.
Virginia Sin, the woman behind SIN, is a Brooklyn-based multi-disciplinary designer, who is continuously working to broaden her design horizons. Virginia has focused her recent attention on redefining ceramic coils, translating her graphic designs into weave structures and challenging the limitations of clay in the lighting industry, in hopes to bring some extra warmth into the world.
THIS purveys goods for the home & body: metalware, textiles and sundry. They specialize in sustainable products that are both singular and yet particularly useful. Useful in the sense that the best things within our homes and upon our bodies exhibit something in addition to mere practical and aesthetic concerns.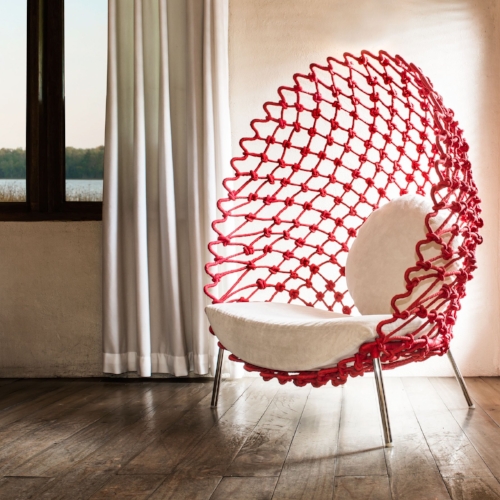 Kenneth Cobonpue is a multi-awarded furniture designer and manufacturer from Cebu, Philippines. With his masterful way of integrating nature, traditional craft and innovative technologies, designer and creative director Kenneth Cobonpue has earned international awards and recognition for his creative, organic, and expressive pieces. Working closely with some of the world's leading designers, from household names to emerging talents, Kenneth has been pushing the envelope for design in the Philippines and sharing his vision to a global audience.
At Camerich, they have made it their steadfast mission to produce quality modern furniture. For decades on end their unwavering determination to do what they do best has greatly pushed their products to great new heights, past borders and boundaries alike. Camerich products today are seamlessly integrated into homes and spaces all over the world. They stand behind every Camerich piece that they produce. They uphold their pledge to always create pieces that represent a solid construction, an inspiring design, and a genuine heart. They are passionate furniture makers, determined to always do what they do best.